Description
Attention! The ticket is only available for the following Bachata Sensual Ladies' Style course:
Figyelem! A bérlet kizárólag az alábbi Bachata Sensual Ladies' Style órán használható fel:

Location / Helyszín:
ONLINE
Due the emerging epidemiological situation, to keep up with the April course, the curriculum is available live with unchanged content and length and then available unlimited times.
Tekintettel a kialakult járványügyi helyzetre, hogy az áprilisi kurzus ne maradjon el, változatlan tartalommal és hosszúsággal élőben és utána korlátlan ideig elérhető a tananyag.
*** After your purchase is complete, you will receive a notification at the email address registered here with a link that will direct you to the live broadcast starting at 12:45 pm on April 5, 2020. The content will then be available for unlimited time.
A vásárlás végeztével az itt beregisztrált e-mail címre küldünk értesítőt, amelyben látható a hivatkozás, amelyre kattintva 2020. április 5. 12:45-től az élő közvetítésre irányítunk. Ezután a tartalom korlátlan ideig elérhető. ***

Date and time / Dátum és idő:
Sunday, April 5th, 1:00-3:00PM / vasárnap, április 5. 13:00-15:00

---
Details / részletek:
https://www.fb.com/events/548092725955158/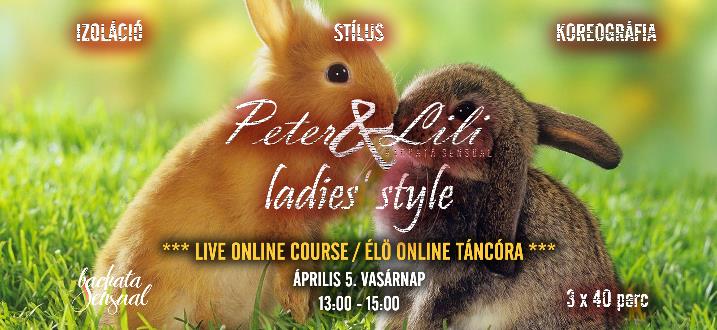 No refunds or postponements for missed opportunity after purchase!
Vásárlás után az esetlegesen elmulasztott alkalomért pénz visszafizetés vagy következő időpontra halasztás nem lehetséges!