Description / Részletek
Attention! The ticket is only available for the following Body Inspiration course:
Figyelem! A bérlet kizárólag az alábbi Body Inspiration órán használható fel:

Location / Helyszín:
Budapest, Teréz körút 13. (Oktogon)
Date and Time / Dátum és idő:
TBD / Hamarosan

---
Details / részletek:
Facebook event soon / esemény hamarosan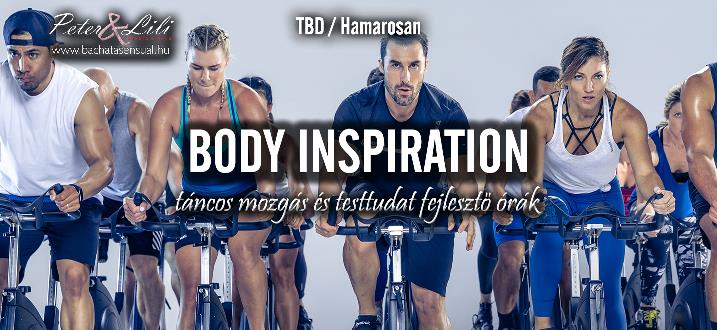 No refunds or postponements for missed opportunity after purchase!
Vásárlás után az esetlegesen elmulasztott alkalomért pénz visszafizetés vagy következő időpontra halasztás nem lehetséges!
We provide a HUF 500 discount for those with a valid dance pass. The condition for claiming the discount is that the customer has a valid couple dance pass on the day of the class. To obtain the discount, please use the BSBODYKEDV coupon code when purchasing this product.
Érvényes táncbérlettel rendelkezők részére 500 forint kedvezményt biztosítunk. Ennek feltétele, hogy a vásárló az óra napján rendelkezzen érvényes couple táncbérlettel. A kedvezmény igénybevételéhez kérjük, a termék vásárlásánál használja a BSBODYKEDV kuponkódot.