Description
Attention! The ticket is only available for the following intensive course:
Figyelem! A bérlet kizárólag az alábbi intenzív órákon használható fel:
Location / Helyszín:
Budapest, Teréz körút 13. (Oktogon)

Date and Time / Dátum és idő:
July 13-17, 2020 (Monday-Friday) 6:30-8:00PM
2020. július 13-17. (hétfő-péntek) 18:30-20:00 között
Prices / Árak:
Prices for the intensive course include 5 x 1.5 dance lessons
Az intenzív tanfolyam árak 5 x 1,5 órát foglalnak magukban
– Online – till July 5 / július 5-ig: 9.990 Ft
– Online – July 6-12 / július 6-12.: 11.490 Ft
– Online or on the spot  / Online, vagy a helyszínen* – on July 13 / július 13-án: 12.990 Ft
* Due to limited capacity, we may not be able to provide space on the spot, the Facebook event and the website shop will provide continuous information on place availability.
A limitált férőhelyek miatt nem biztos, hogy tudunk helyet biztosítani a helyszínen, a Facebook eseményben és a weboldal shop készleten folyamatosan információt adunk a férőhelyek telítettségéről.
---
Details / részletek:
https://www.fb.com/events/2524649517785465/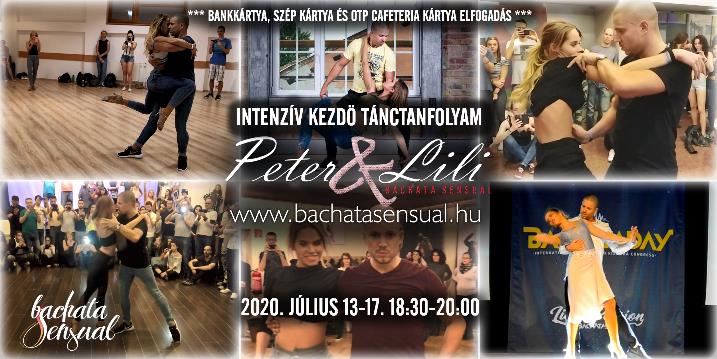 No refunds or postponements for missed opportunity after purchase!
Vásárlás után az esetlegesen elmulasztott alkalomért pénz visszafizetés vagy következő időpontra halasztás nem lehetséges!