You can check the fees of all type of classes if you click to Courses / Prices.
All of our courses can payable online with bank card, OTP/MKB/KHB SZÉP card and OTP Cafeteria card, just click to Shop and choose the requested product.
Árainkról a Courses / Prices menüpontban található tájékoztatás.
Valamennyi óránk fizethető online bankkártyával, OTP/MKB/K&H SZÉP kártyával és OTP Cafeteria kártyával, ehhez a megfelelő termék kiválasztása szükséges itt: Shop.
---
Courses / Kurzusok
We have regular recurring courses in Budapest, Hungary weekly.
The courses build on each other. Before you join please contact us first to discuss the level what will be the best fit for you.
Our contacts are available under the Contact menu point.
Budapesten hétről hétre tartunk tanfolyami órákat.
A tanfolyami órák egymásra épülnek. A megfelelő csoport kiválasztásához tánctudás függvényében egyeztetés szükséges.
Elérhetőségeink a Contact menüpontban találhatóak.

– INTENSIVE BEGINNER / INTENZÍV KEZDŐ
Monday-Friday, August 24-28, 6:30-8:00PM / hétfő-péntek 18:30-20:00
Details / részletek:
https://www.bachatasensual.hu/product/intensive-beginner-course-intenziv-kezdo-tanfolyam-2020aug/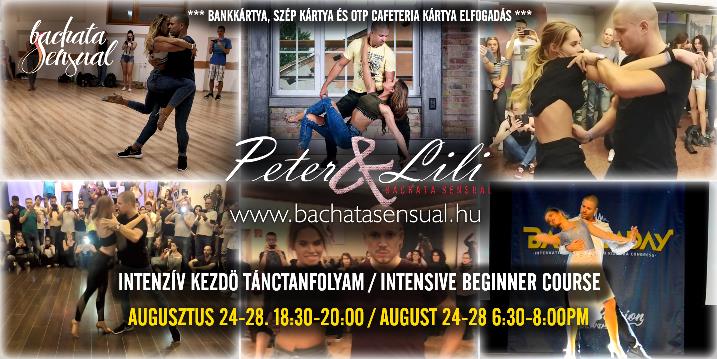 – BEGINNER / KEZDŐ 2
Tuesday 6:30-8:00PM / kedd 18:30-20:00
– ADVANCED / HALADÓ 1
Tuesday 8:00-9:30PM / kedd 20:00-21:30
– NEW BEGINNER / ÚJ KEZDŐ
Sunday 4:30-6:00PM / vasárnap 16:30-18:00
Details / részletek:
https://www.facebook.com/events/326801871701503/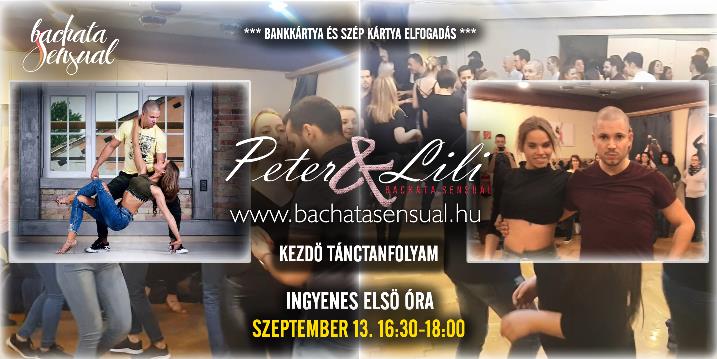 ---
Location / Helyszín
Budapest, Teréz körút 13. (Oktogon)
---
Pass system / Bérlet rendszer
Beginner course passes are yellow, intermediate passes are blue, advanced passes are green, and extra-advanced passes are red.
Higher pass level allow you to participate in the lower level classes free of charge if that person also participated in his or her own group during the week – if there are equal numbers of men and women in the class.
A kezdő tanfolyami bérletek sárga, a középhaladó kék, a haladó zöld, valamint az extra-haladó bérletek piros színűek.
A bérletekkel magasabb szintről ingyenesen lehet részt venni az alacsonyabb szintű órákon, amennyiben az illető adott héten a saját csoport óráján is részt vett – ha az órán körülbelül egyenlő arányban vannak a férfiak és a nők.